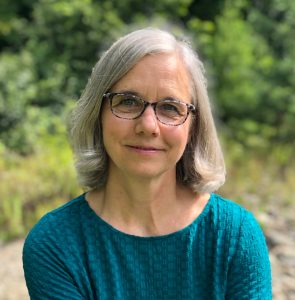 Hello and welcome! I am Carolyn Lewis and I founded the Wellspring Hypnotherapy and EFT Center in 1997. I am a certified hypnotherapist, and I love helping people in this amazing process of "trying easy".
I have used self-hypnosis in my own life since 1975 when I first used hypnosis for weight loss. For me, the principles and techniques I learned so many years ago have become a way of life, one which allows me to continually guide my own life, attitudes and behaviors in positive directions. I feel truly fortunate to have discovered tools that have helped me tap my own inner resources so profoundly. I believe that my physical, mental, emotional and spiritual health have all benefited from regular use of these simple tools.
Before becoming a hypnotherapist, I worked for many years in the field of fitness, as an instructor and a manager of fitness centers. I thoroughly enjoyed helping people become healthier and happier through the practice of regular exercise, but came to realize that many people were missing out on much of their potential. They simply didn't know how to access the power of their own subconscious mind to achieve the results they wanted. I realized that I wanted to be able to help people achieve their goals by "trying easy" which is how I sometimes describe change through hypnosis.
I completed my training through the National Guild of Hypnotists, and became a Certified Hypnotherapist in 1997. I received advanced training in transpersonal hypnotherapy and Neuro-Linguistic Programming (NLP) from Jack Elias in Seattle, Washington.  Jack's book, Finding True Magic is an internationally used text for transpersonal hypnotherapy training. Transpersonal refers to seeing an individual as a whole person, not simply some symptoms to be "eliminated". In 1999, I also became trained in the use of the Emotional Freedom Techniques, and became certified in HypnoBirthing.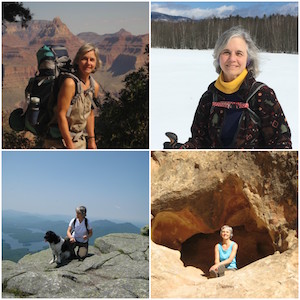 I continue to enhance my practice with ongoing training and networking with other hypnotherapists and EFT practitioners. As I get to know you in our initial discussion, I will be able to tailor our sessions to fit your personal style and circumstances.
I believe deeply in the ability of each individual to tap into their natural wisdom and healing abilities when given the time, space and guidance. I serve as a guide to assist you. Together, we will create and access the resources that will allow you to make the changes you desire in a way that is healthy, whole and balanced for you.
Please contact me to discuss how hypnotherapy can help with you with your circumstances.

Wellspring Hypnotherapy Center
3 Cindy Lane
Essex Junction, VT 05452
Phone: 802-872-0089